The 2018 Toyota C-HR is Sure to Bring Excitement to Miami
Are you looking to buy a new car? Do you live in the Miami, Florida area? Then come down to Kendall Toyota and check out our massive inventory of new and used cars. One car in particular that is on our lot is the 2018 Toyota C-HR in Miami. The latest version of the C-HR has been decked out with all kinds of technology that will assist you on your drives and also a safety system that will not only protect passengers, but also attempt to prevent collisions. The C-HR has also been given features that will help you to enjoy every drive.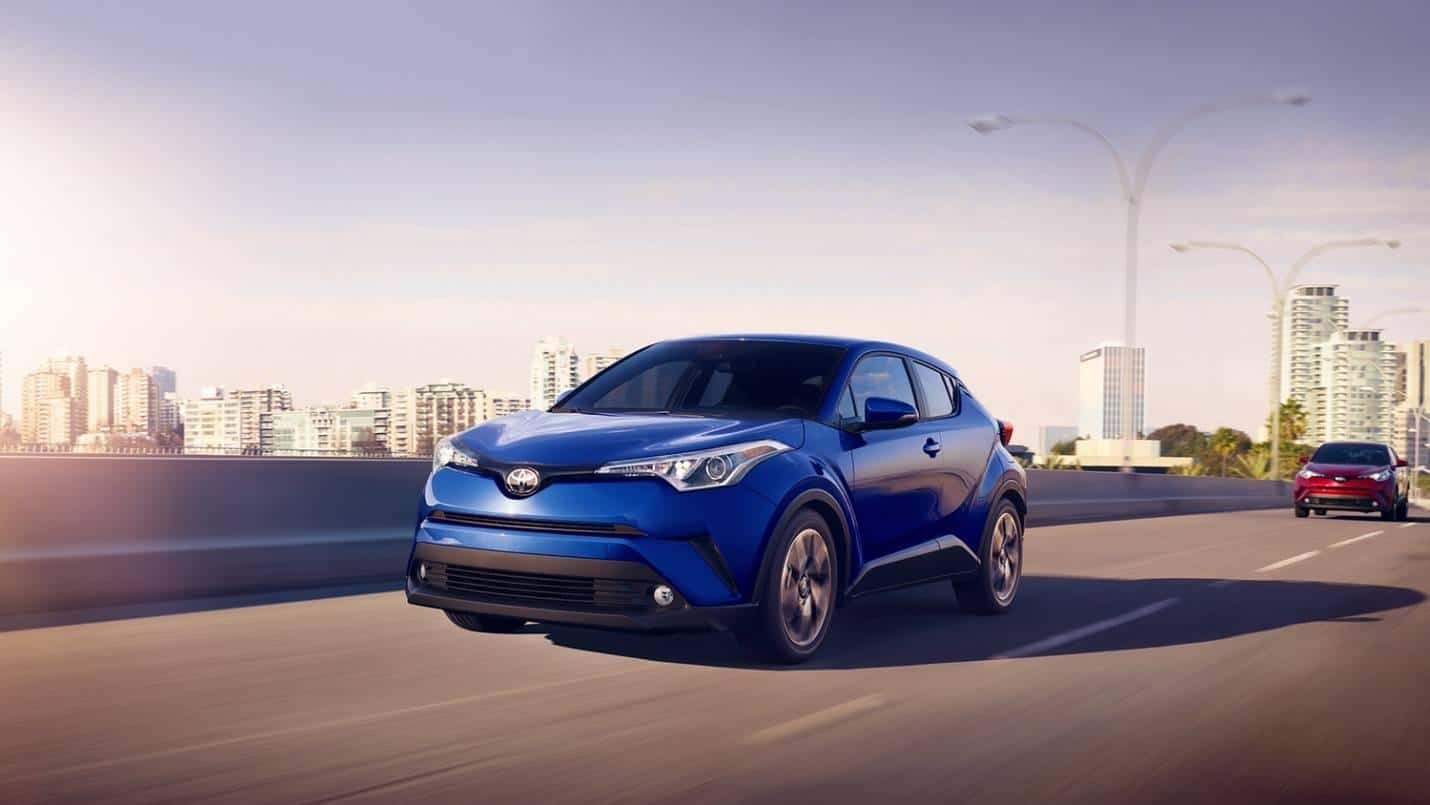 Top of the Line Performance
The Toyota C-HR has been built in order to be a reliable and efficient car and the 2018 C-HR is no exception. Under the hood of the C-HR, you will find a 2.0 liter inline 4 cylinder dynamic force engine. This engine features Toyota's Valvematic technology which will allow the car to drive handle like a sports car and also save money on fuel. To pair with this engine, Toyota has installed a continuously variable transmission that will allow you to turn the power that comes from the engine into motion. In order to deliver a smooth ride, the C-HR has been given a sport-tuned transmission so that you can enjoy every drive you take in your new car.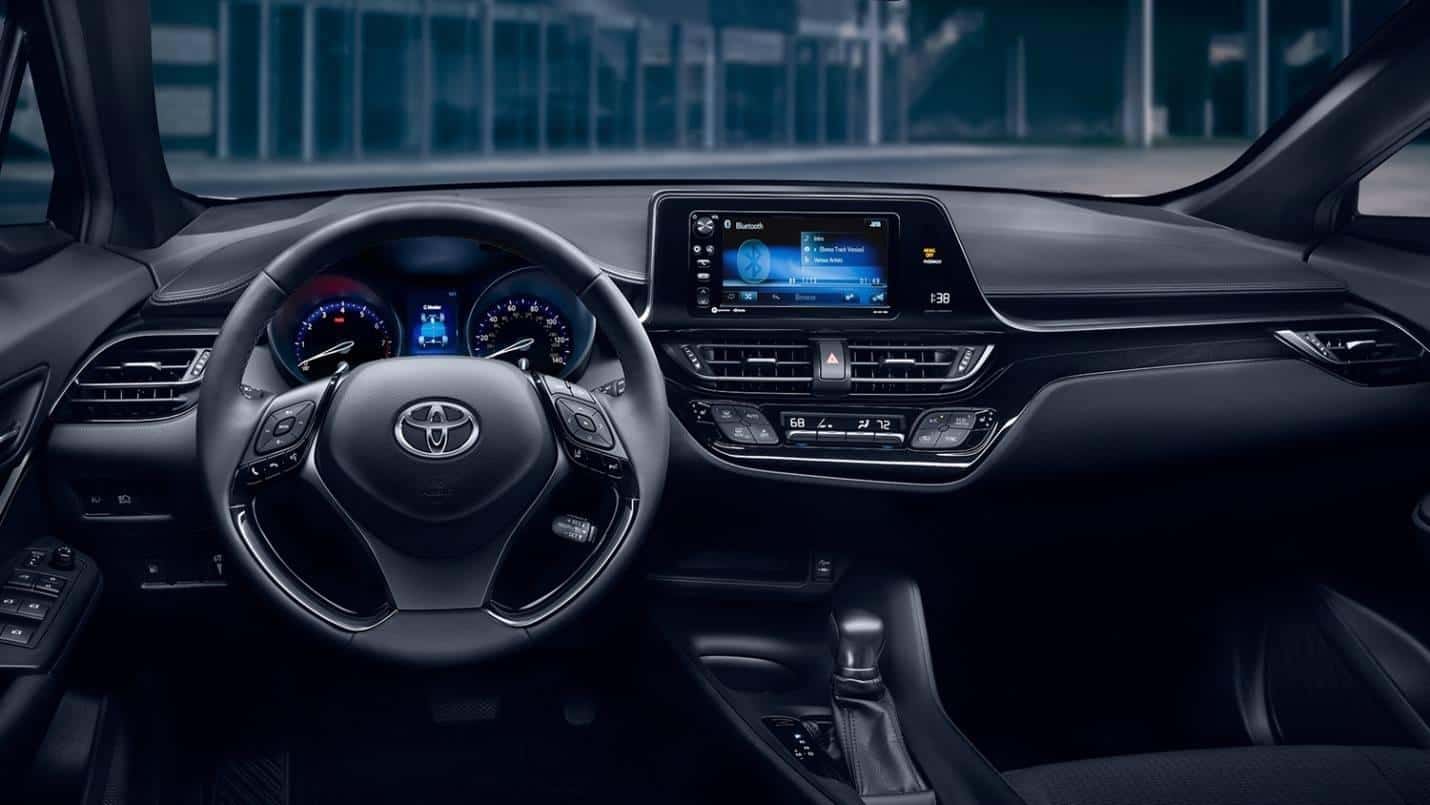 Interior Chock Full of Technology
The interior of the C-HR has been designed for maximum comfort and also offers a ton of luxurious amenities that will help you stay entertained on the road and also find the best route to your destination. In order to keep you comfortable, the C-HR has been built standard with dual zone automatic climate control. This feature will keep the inside of your car at a comfortable temperature. The C-HR also comes with a standard 7 inch touch screen display that allows you to connect your phone to it so that you can listen to your favorite playlist or answer calls. One piece of technology that you can have installed in your new car is an available smart key system with push button start. This feature will allow you to not have to dig in your pockets in order to find your keys when you are in a rush. All of these features and many more will help you to enjoy every drive you take while in your new Toyota C-HR.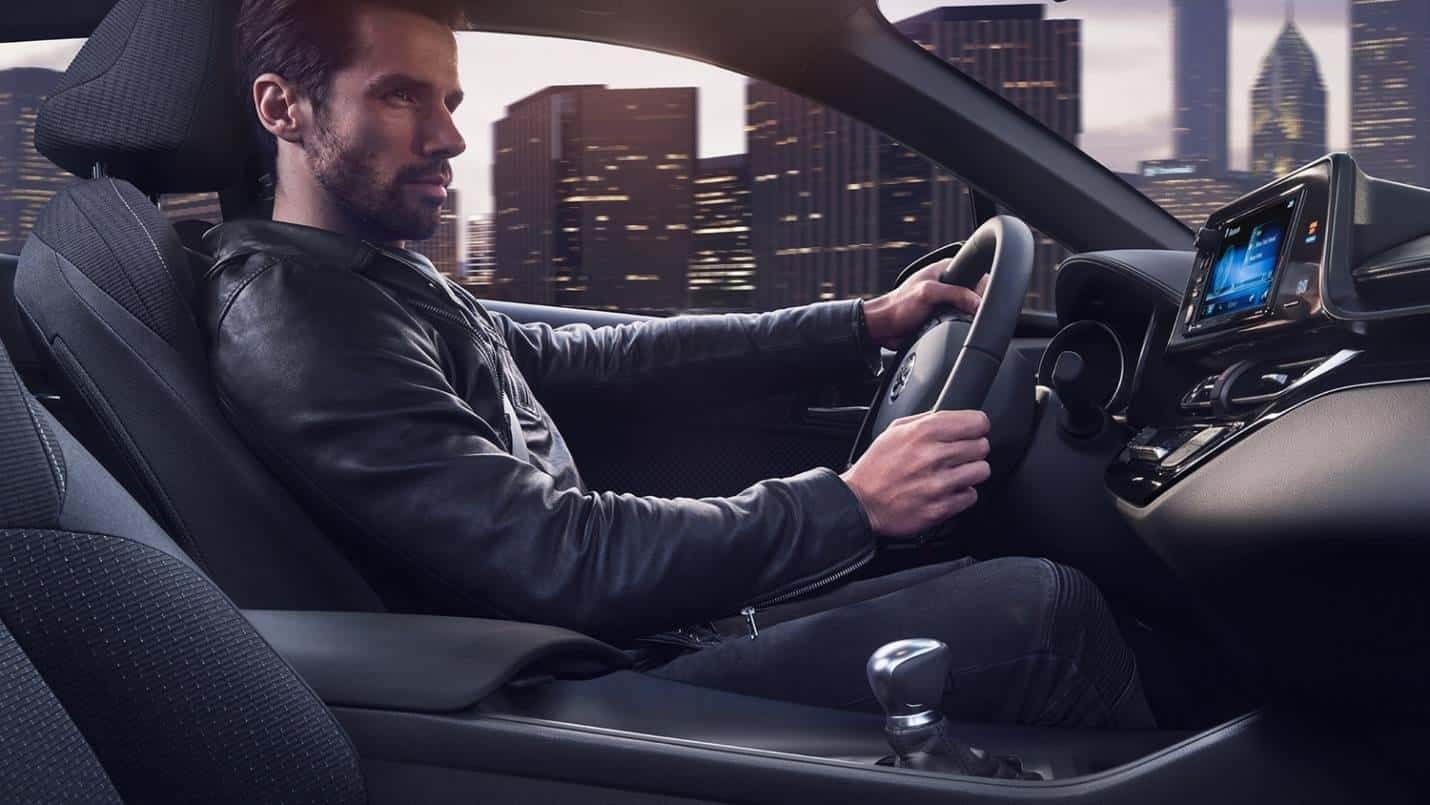 Advanced Safety System
The safety system that has been installed in the new C-HR not only protects passengers during a collision, but also attempts to prevent collisions from occurring in the first place. In order to protect passengers during a collision, the C-HR has been built with an advanced 10 airbag system that includes front passenger seat mounted side airbags and many more. The C-HR also comes standard with a star safety system. This safety system includes features such as traction control, anti-lock brakes and many more. In order to prevent collisions from happening, the C-HR has been given features such as a pre-collision system with pedestrian detection, lane departure alert with steering assist, and much more. All of these features and many more have been included in the new C-HR so that you and all of your passengers can feel safe and secure while on the road.
Come Check Out the 2018 Toyota C-HR in Miami Today!
The 2018 Toyota C-HR in Miami would be a fantastic option for anyone looking for a new car because of its top of the line performance, interior full of technology, and an advanced safety system. If your car begins to develop any problems or just needs some routine maintenance, then bring it in to our dealership and let our expert mechanics get the job done right. Also if you need to find a payment plan for your new car then check with the experts in our financing department and they will find the perfect one for you. So come on down to Kendall Toyota today and check out all of the new cars and services today!