We are your Toyota dealer near Miami Beach
Miami Beach, a city that needs no introduction. Tourists from around the world flock to South Beach to soak in the sun and experience the bustling nightlife. But there's so much more to Miami Beach than just the beaches and clubs. Rent a Citibike and take a stroll down tree-lined Meridian Ave or the Boardwalk, walk down Lincoln Road and check out some of the delicious local restaurants. There's so much to do!
A large part of Miami Beach residents live in apartments, some have parking garages but most have street parking. Smaller cars and sedans are popular amongst Miami Beach residents and Kendall Toyota has plenty of them! We're just a quick drive down the Dolphin Expressway and the Palmetto.
Toyota Corolla near Miami Beach
If you're a Miami Beach resident looking for a compact and reliable car, check out the Toyota Corolla! Here at Kendall Toyota, we have over 100 Corolla sedans available in a rainbow of colors and variety of features. The Corolla would be an excellent car for a Miami Beach resident because of its compact size and gas efficiency, making it easy to parallel park in tight spaces and cheaper to fill up at the pump (especially with the high gas prices in Miami Beach).
Check out the Corolla model page on our site to do some more research and view the details/specs. When you're ready, schedule a test drive online or over the phone to check out the Corolla in person.
We Buy Local!
Kendall Toyota is always looking for cars to add to our used car inventory. If you'd like to sell your current car, bring it to our dealership. We strive to build our pre-owned inventory with 100% local owner vehicles. Other dealers and used car dealers build their inventory through used car auctions or unsold inventory from other dealers. Auction vehicles are often high-mileage rental cars or fleet returns that aren't the safest vehicles and don't meet our safety standards. We pledge to put local car owners first and buy local!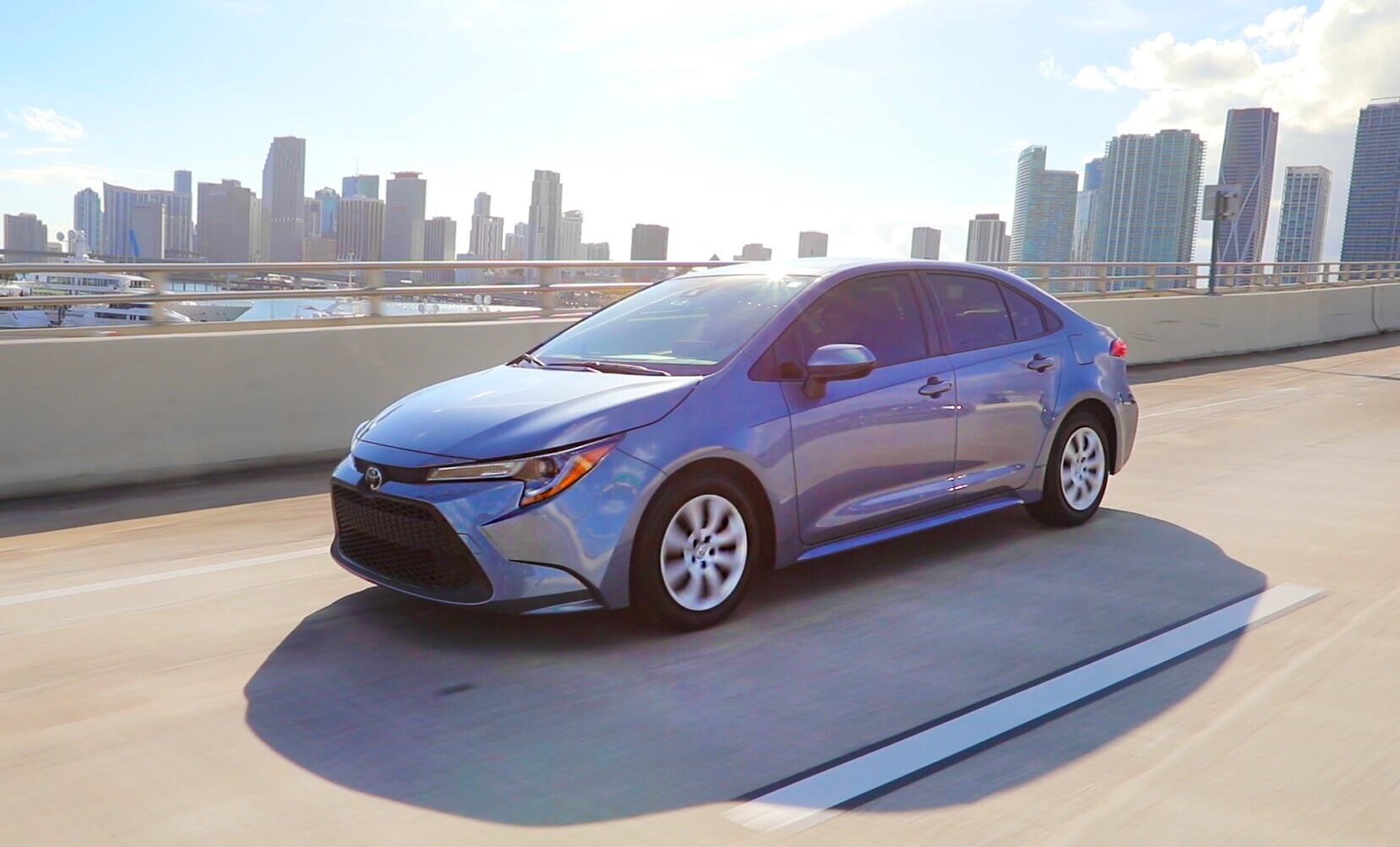 Deals for Miami Beach Residents
Whether you're shopping for a new Toyota Camry or the Toyota RAV4, Kendall Toyota has a deal for nearly every Toyota model. View our deals page to see the current offers available. Be sure to check frequently since our offers change on a monthly and sometimes weekly basis. When you're ready to visit us, schedule an appointment online or over the phone to avoid waiting. We want to make sure we deliver on every customer's expectations, one customer at a time.
Our team is prepared and trained to safely assist customers during these uncertain times. Online car shopping is also available to Miami Beach car shoppers, that way, you don't need to leave the comfort of your home to purchase a car. We'll even deliver your new car to you. If at any time you need help with any processes or have questions, don't hesitate to contact our online sales team.